Quality Services
for your Business

Web Development
Our web development services are powered by top-tier technologies and wold class web practices to deliver production-ready web applications.

Mobile App Development
We provide exceptional Mobile App development services, ranging from Native to Hybrid Apps, ensuring transformative user experience across all platforms.

UI/UX Design
Our UI/UX designers will ensure a stellar design, excellent navigational, and impressive brand presence for your website.

SEO Optimization
Increase your SEO rankings and enhance product visibility with our expert SEO Optimization Services.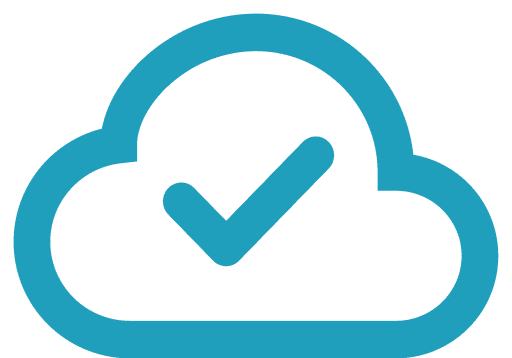 Cloud Solutions
We will help you increase your product scalability with the strategic integration of industry-grade cloud-based services.

Quality Assurance and DevOps
At Laxaar, we cover all aspects of product delivery by combining end-to-end automation and performance testing with DevOps.
Cutting Edge Technologies
What Our Clients Say?
Jithin V.
Founder at Sports Startup
Extremely helpful from the very beginning. They were very understanding of the concept which was very new and took it onboard and even gave me feedback and valuable technical knowledge…
Benjamin A.
Individual at Individual
Over exceeded my expectectations. The bot they built works great and he built it fast. Would definitely work with them again. A+
Robin Chua
CEO at Anonymous
Great team to work with.. This is my 2nd project with them and will continue to work in future. Will recommend to anyone whom is interested in getting a responsible and timely team to complete…
Sarah Mouser
Founder at Occusound
Thought you would like to know the web tool was a GREAT success today! Users enjoyed it and felt it was easy to navigate. Thank you again for your expertise and for being willing to work with me! Maybe there will be another project in our future!
Lee Ann Faria
Co-Founder at Usibil
Always very responsive and available on multiple channels. Projects were managed well and quality of work was exceptional. They were also helpful in providing suggestions from the development perspective which minimized any unnecessary complexity in our work together. Very satisfied!
Menzi S.
Founder at Chibbage Please
Legend- goes above and beyond with what is required and also gives valuable insights. Highly recommended
Dr Paramjot Kaur
Founder, Mentor and Business Strategist at The League of Dentists
Laxaar has been exceptional in not only development of our project but also in advising the business strategy
Kayla March
Founder at Wylei
Laxaar has been able to make my dream business model an actually reality. Super reliable and extremely talented. We will continue to work together.
Marko A.
Founder at Ewastage.com.au
It's really difficult to find a team that takes over an hour to discuss first and foremost your business operations and how your business works before they even begin to design and work with you on…
Ian Higgins
Founding Member at HomePlus
Great Team, helped non IT people work through problems in a patient and professional manner. System was clean and easy to use
Communication was great. They were always available and quick to update changes. Thank you.
Yasser Bou
Founder at Trackflow
Delivered an outstanding work, Really organized and always on time. You will feel confident investing your idea on a company as great as Laxaar.
Jonathan
Founder at Natgas Purge Tester
Very professional and keen in proposing solution and alternative.
Karun A.
Founder at Mechaniccs.ai
extremely knowledgeable and very thorough in their work. Very transparent in communication and ensure that client understands the impact of the projects - whether they are bugs
Scott Andrew
Director at Hydrocentre Hydroponics
Fantastic to work with - delivered exactly what I wanted. Its going to revolutionise our business. I'll be coming back to work with them directly as its the best experience I have ever had. HIGHLY RECOMMENDED!
Eric Seah
Director at Baemont
Laxaar is truly superb and they deliver their timeline as promised. Able to communicate very very well, utilizing their knowledge (at their fingertips) advising the best technologies solutions and alternatives well.
Priyag Babaria
Founder at PricedInBitcoin21
Amazing work, reliable, easy communication, and understanding. A1 developers.
Ronny A.
Design Director at PrintMedia
Job well done. As per our requirements. Smooth commuunications and very well executed job. Well Ahead of time.
Joseph S.
Founder at NationalTRTClinics
Best Team I've worked with. Great English so working with was very easy when we have to communicate through text. Also technically excellent. Will hire again soon.
Stephen Bastian
Executive Lead at Messagetothemoon
Great team to work with. Really helps out a lot and finds solutions for any difficulty we encounter in the project.
Patrick A.
Founder at 247ride2fly
Awesome job. Delivered on time and worked with me on modifications until project was finished. Will definitely hire again. Highly recommended.
Anna Noemie
Founder at Winorg
Very professional, considerate and respectful. High sense of attention to detail, provided loads of creative suggestion that I can pick from. Very satisfied with quality of work.
Elgun Karim
CEO at Celt English
Very disciplined and professional developers. They does exactly what they promise. Will hire them again.
Vivian Roggero
CEO at YourDigitalProfile
Delivery in accordance with our requirements. Did go even further supporting us on topics out of the scope of the project that were blocking our delivery.
Answered all my questions and provided good quality service. He understood the problem and provided a technical understanding.