CAP | Marketing for a University Event for Cuceed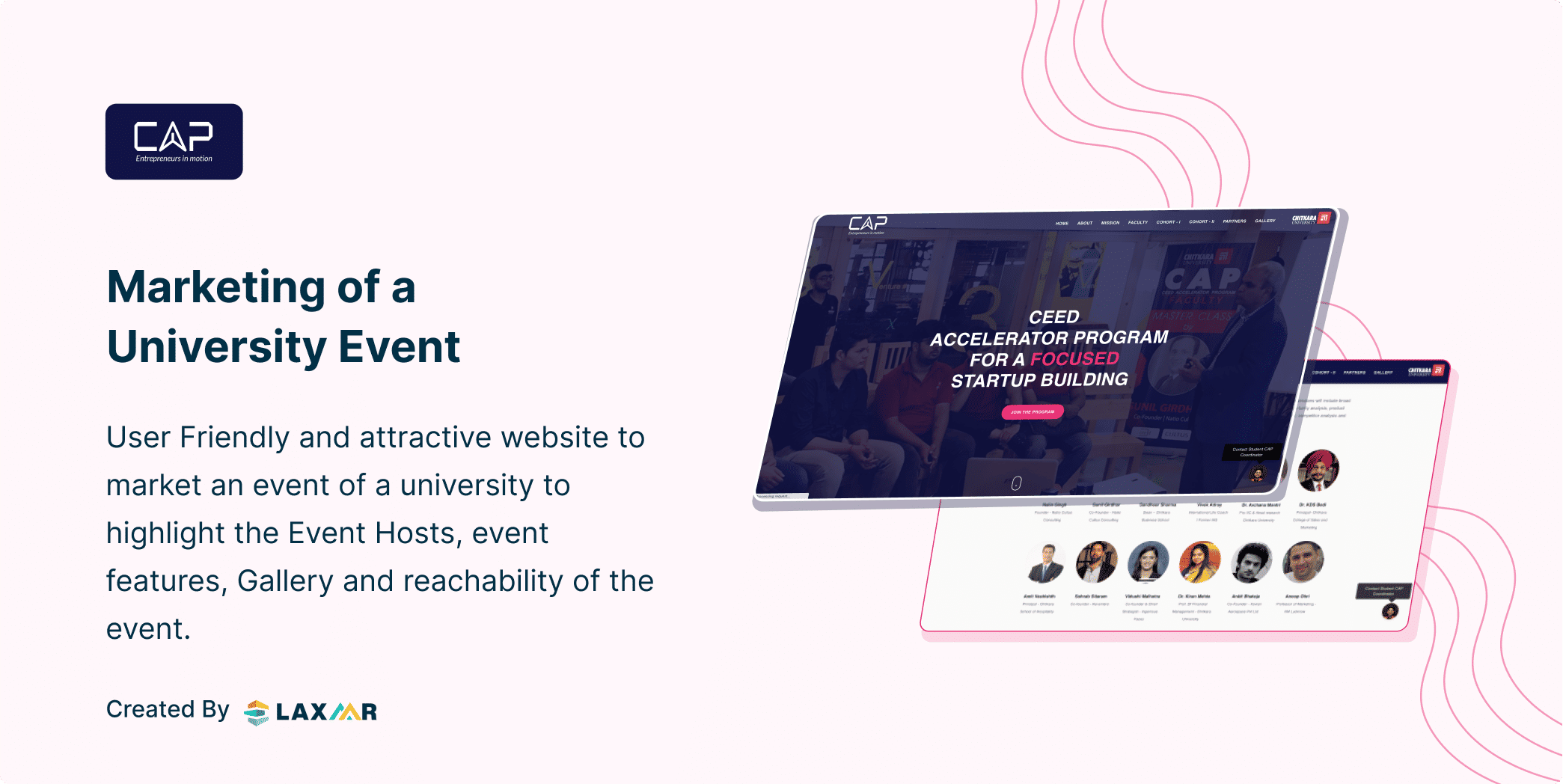 This project's scope was to design a user-friendly and attractive website as per our client's requirements. The client happened to be a University, and they wanted to market an event they were hosting using this website.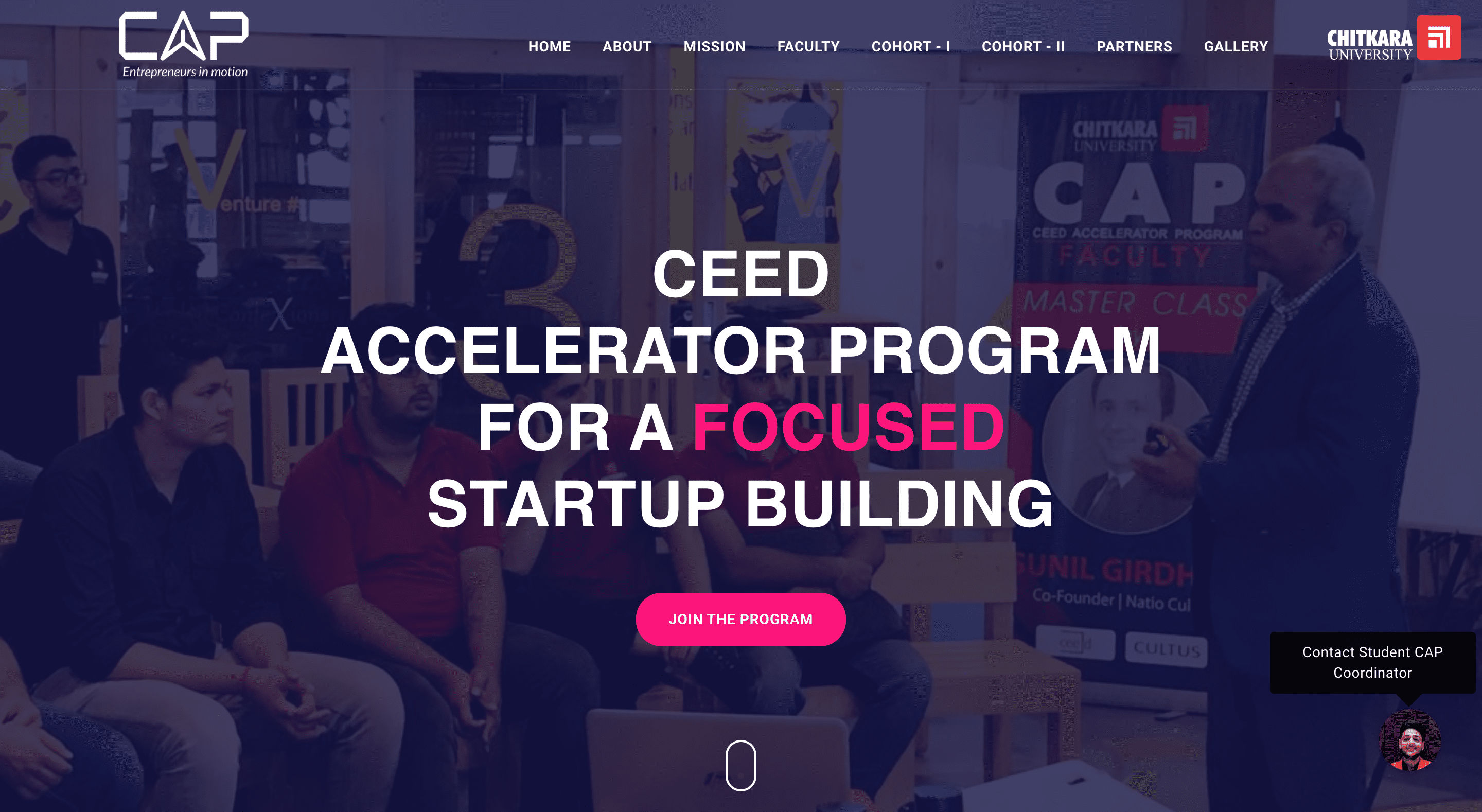 This website was to be purely used as a marketing website highlighting the event hosts, event features, gallery, and reachability. Hence, this website came into play.