Bee Happy Honey | Delivering Skin Care Products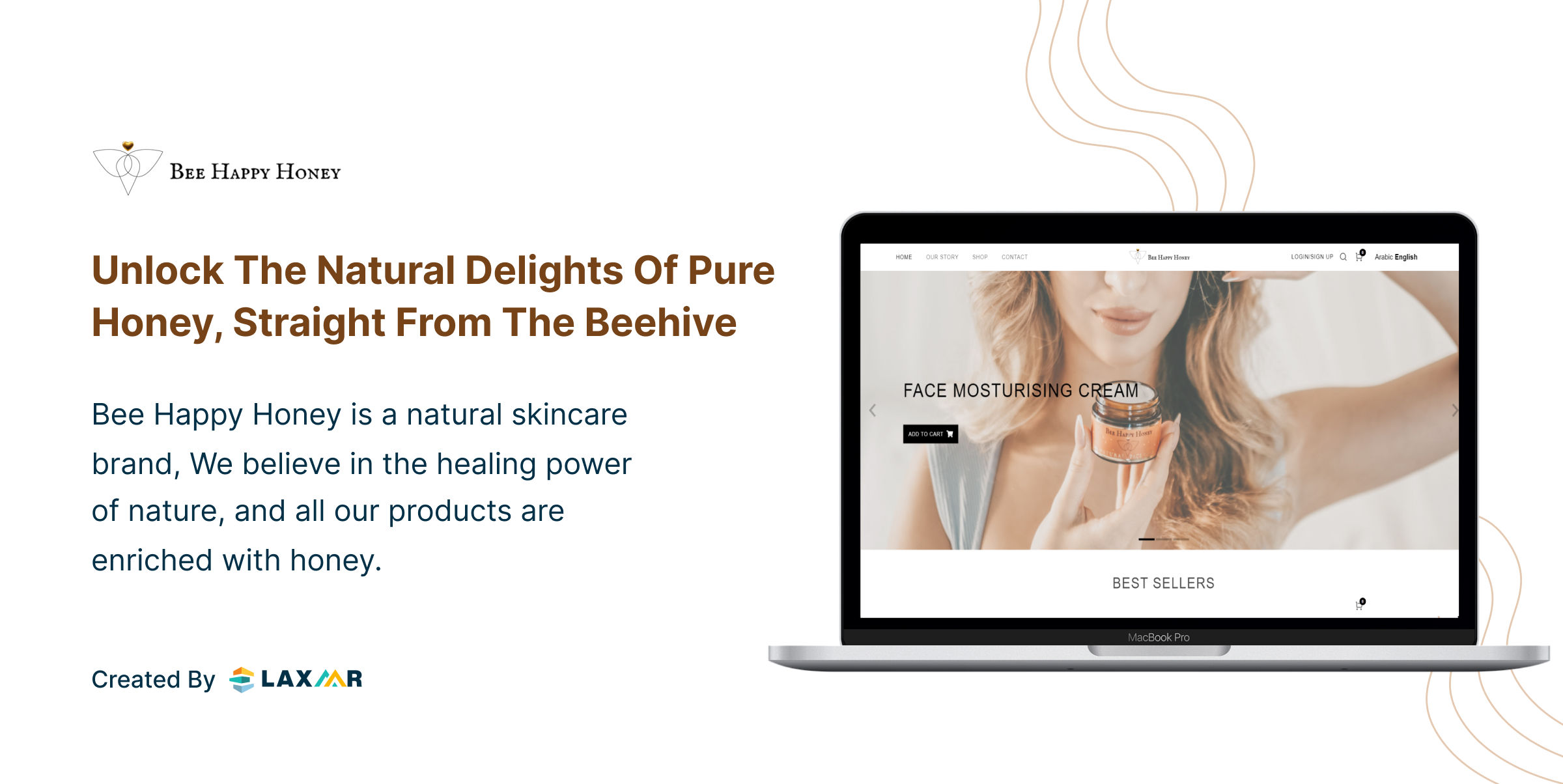 Bee Happy Honey the company, specializes in producing and selling honey products. The analysis will focus on various features of the website, including its design, user experience, product information, and overall effectiveness in promoting the brand.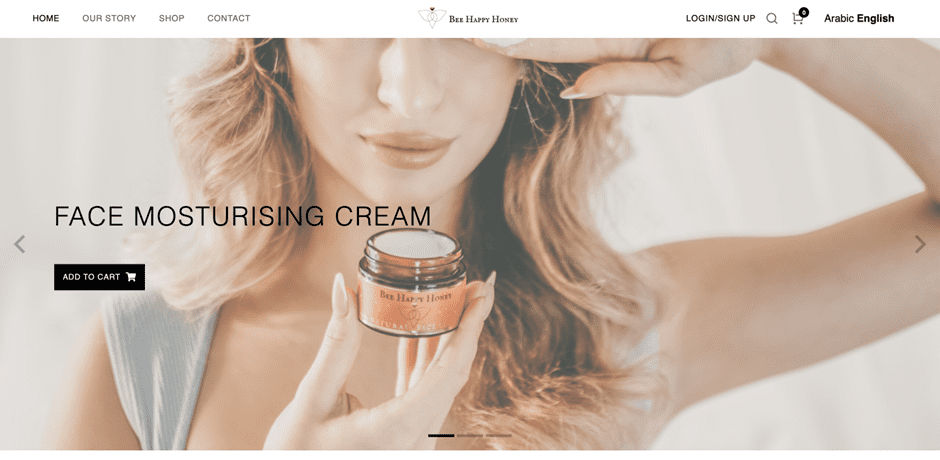 This case study aims to evaluate the features of the website;
User Interface and Design: The website's user interface is visually appealing with a clean and modern design. The color scheme and imagery create a sense of warmth and naturalness, aligning well with the brand's identity as a honey producer. The layout is intuitive and easy to navigate, allowing users to find information quickly.
Product Catalog and Descriptions: BeeHappyHoney.co features a comprehensive product catalog, showcasing a variety of honey products. Each product is accompanied by detailed descriptions, including flavor profiles, ingredients, and nutritional information. The clear presentation of product images helps users understand the offerings and make informed purchasing decisions.
Online Store and Shopping Experience: The website incorporates an online store that allows customers to browse and purchase honey products directly. The shopping experience is user-friendly, with well-organized product categories and a streamlined checkout process. Multiple payment options and a secure payment gateway contribute to a seamless transaction process.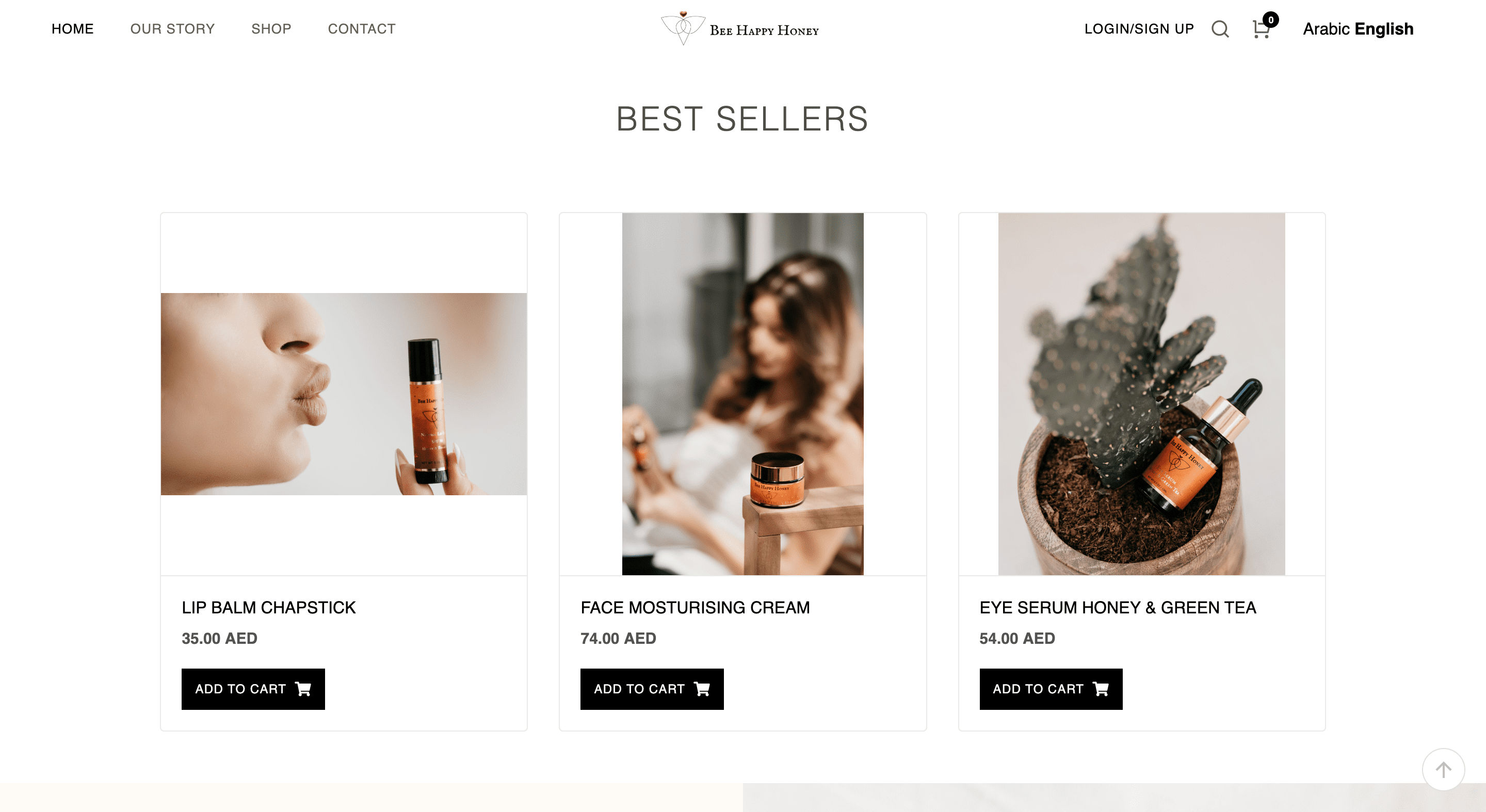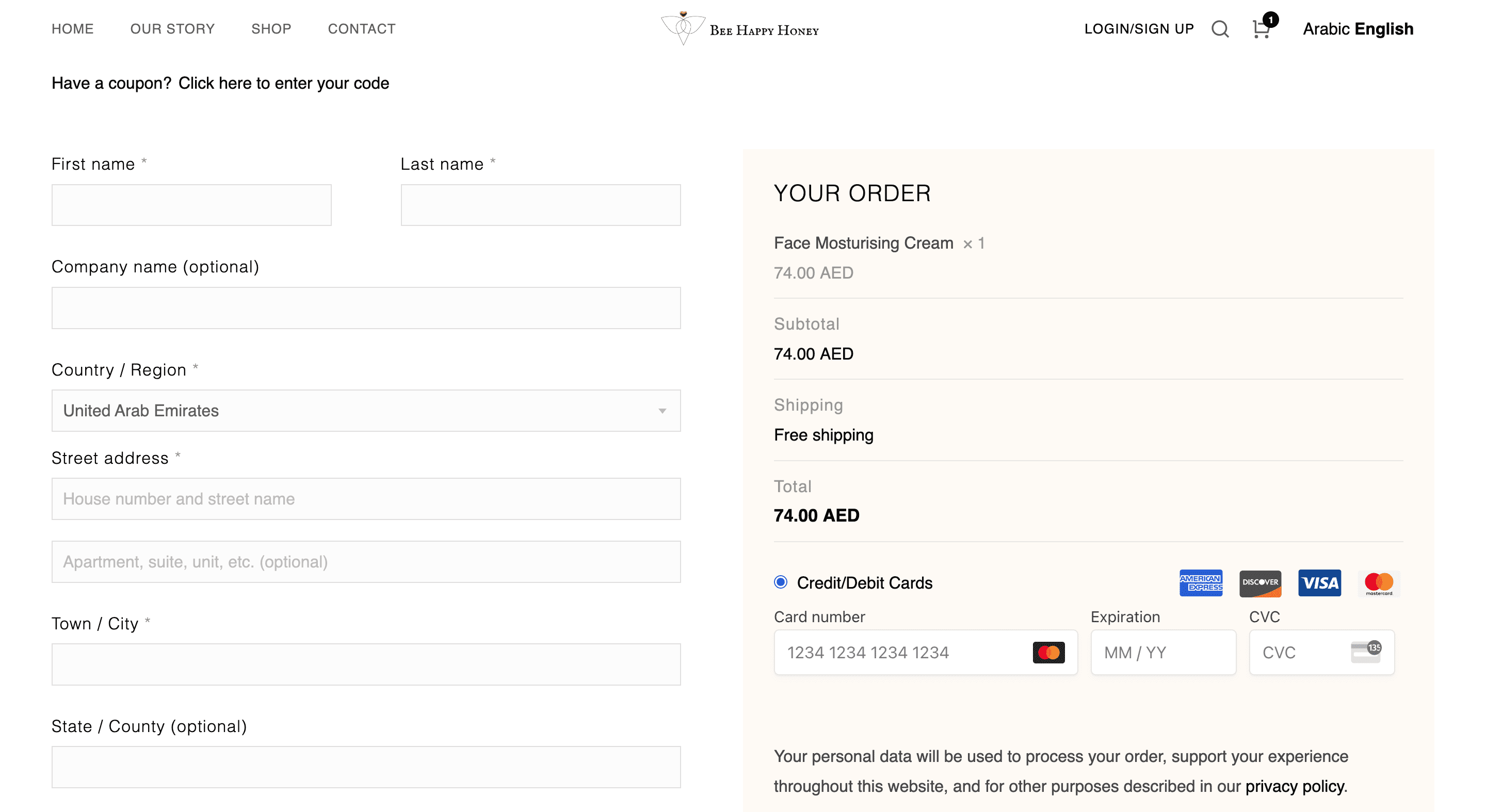 Sustainability and Beekeeping Information: BeeHappyHoney.co provides valuable information about the company's commitment to sustainability and the importance of beekeeping. This includes details about their ethical beekeeping practices, honey harvesting methods, and environmental initiatives. Such information helps educate customers and cultivates a sense of trust in the brand.
Bee Happy Blog: The website features a blog section, the Bee Happy Blog, where visitors can access informative articles related to honey, beekeeping, and healthy living. The blog content is regularly updated and demonstrates the brand's expertise and passion for honey and its associated lifestyle.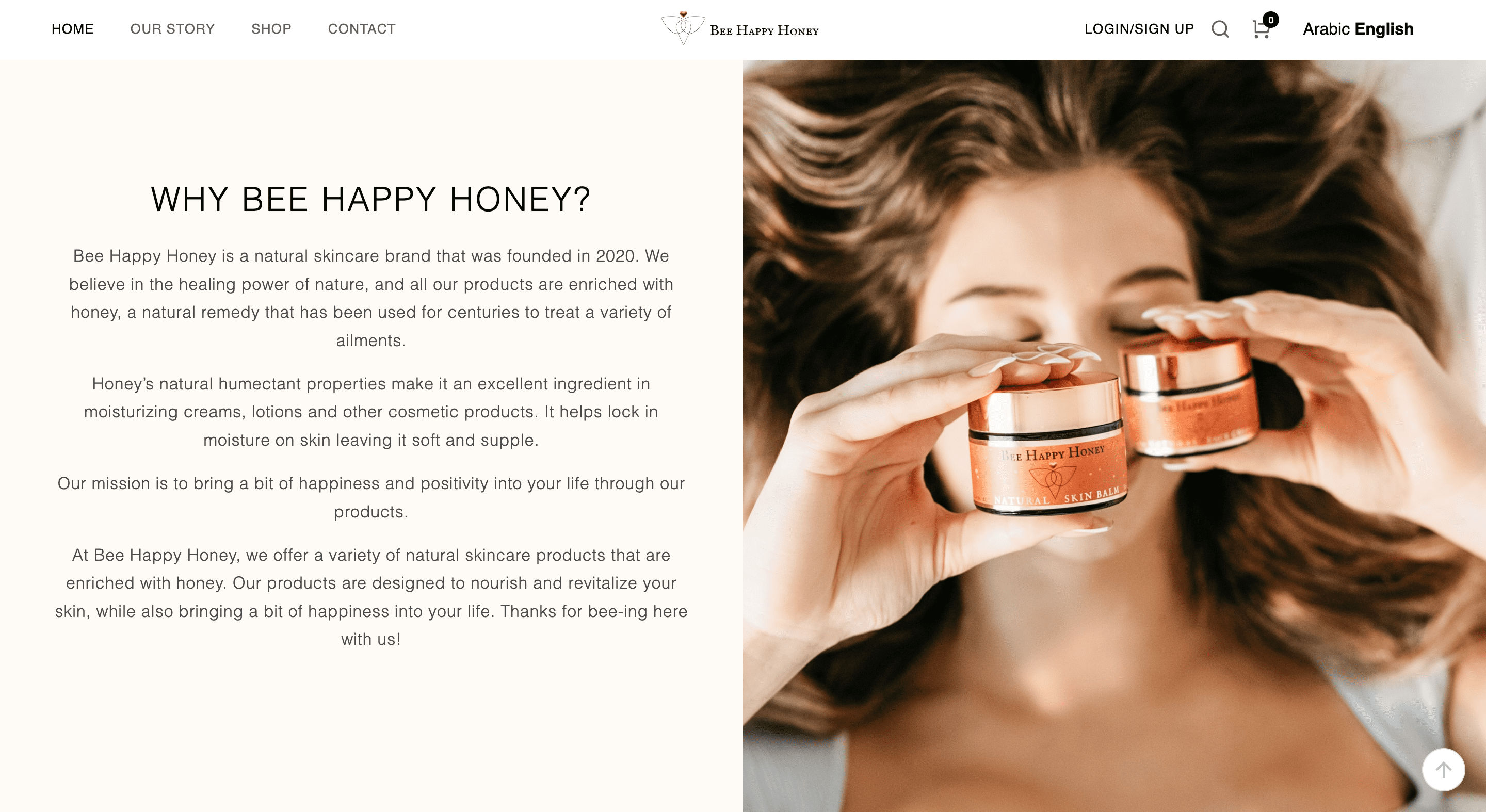 Recipes and Usage Ideas: BeeHappyHoney.co offers a section dedicated to recipes and usage ideas that encourage customers to explore different ways to incorporate honey into their daily lives. This feature provides added value to visitors and encourages them to engage with the brand beyond simple product purchases.
Contact and Support: The website includes clear contact information, such as an email address and phone number, enabling customers to reach out with inquiries or concerns. The presence of a contact form enhances communication and provides a convenient way for users to get in touch with the company.
Social Media Integration: BeeHappyHoney.co integrates social media platforms, such as Instagram and Facebook, to promote engagement and connect with a broader audience. Social media links and sharing buttons allow visitors to easily follow and share content from the brand's social media channels.
Mobile Responsiveness: The website is optimized for mobile devices, providing a seamless browsing experience for users accessing it from smartphones or tablets. The responsive design ensures that the website adapts well to different screen sizes and maintains its functionality and visual appeal.
Conclusion: This case study has evaluated the features of BeeHappyHoney.co, highlighting its visually appealing design, comprehensive product catalog, user-friendly online store, informative blog, and commitment to sustainability. The website effectively promotes Bee Happy Honey as a trusted and knowledgeable brand in the honey industry, offering a seamless user experience and valuable resources for customers. By incorporating features that cater to user needs and interests, the website plays a vital role in connecting with and engaging customers while promoting the brand's honey products and ethical beekeeping practices.
Information
Date - Feb 06, 2023
Budget - 2500$
Tags -
e-commerce
skin-care
PHP
Bootstrap