PricedInBitcoin21 | Compare Financial Assets in terms of Bitcoin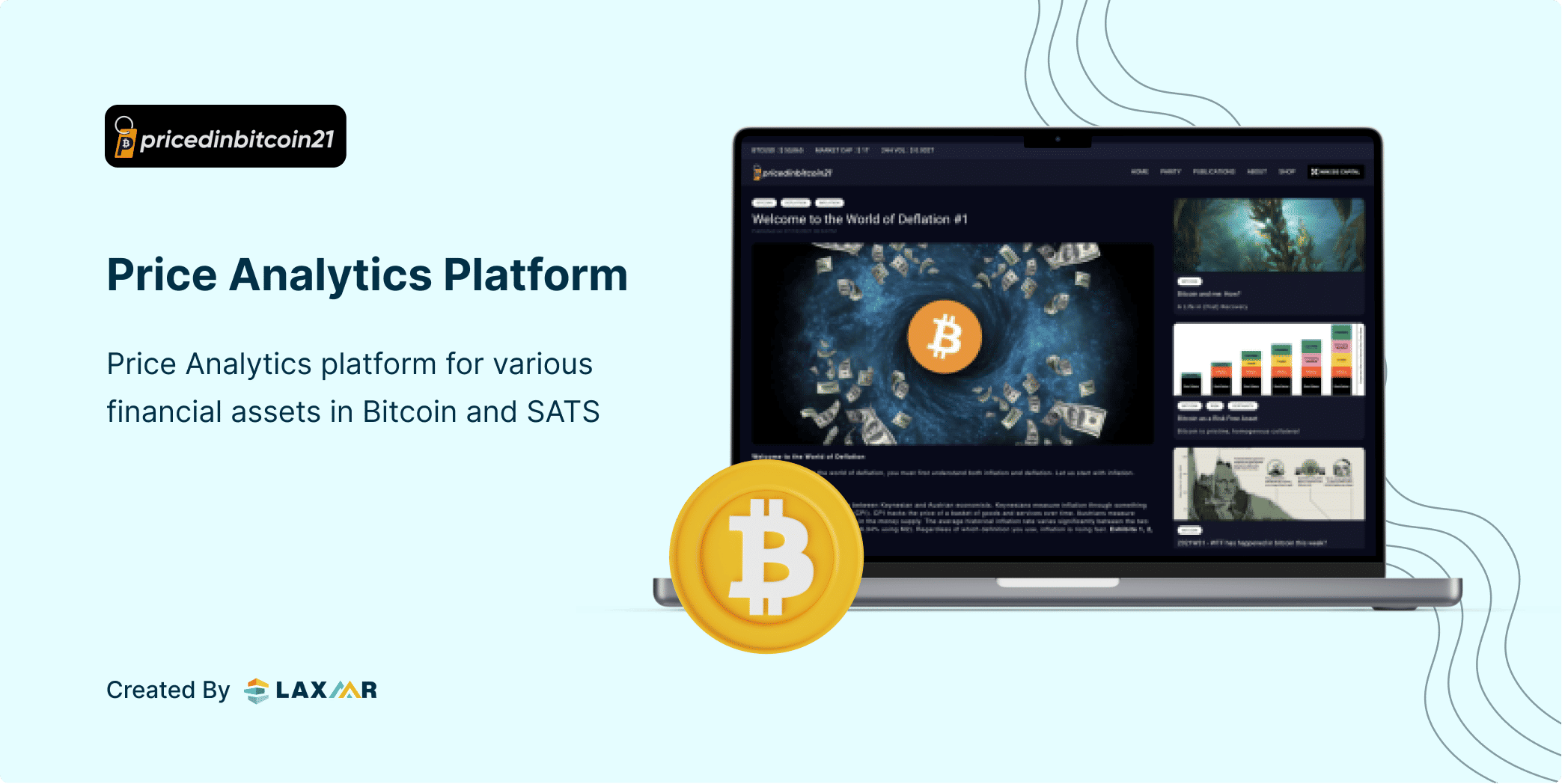 The main purpose of this platform is to make people aware about the amazing investment opportunities cryptocurrencies like bitcoin represent by comparing the returns of various financial assets over the 10+ years in USD vs their returns in terms of bitcoin and showing the deprecation of price value of various investments in comparison to bitcoin.
This platform tracks and stores about 10 million data points daily and utilizes it to compare the prices for major categories of financial assets like Fiat, Stocks, Bonds, Crypto etc in Bitcoin vs USD.
10-15 Years data for comparison
Visual tracking of asset/Bitcoin ratio chart from 1 day to 10+ years
Price refresh after every 1 minute
Below page serves as the price tracking page of an exchange capable of providing the assets tracking feature against Bitcoin and Satoshi. The users are able to track Fiat currencies, stocks, indices, and several other FRED(Federal Reserve Economic Data) data in relation to BTC.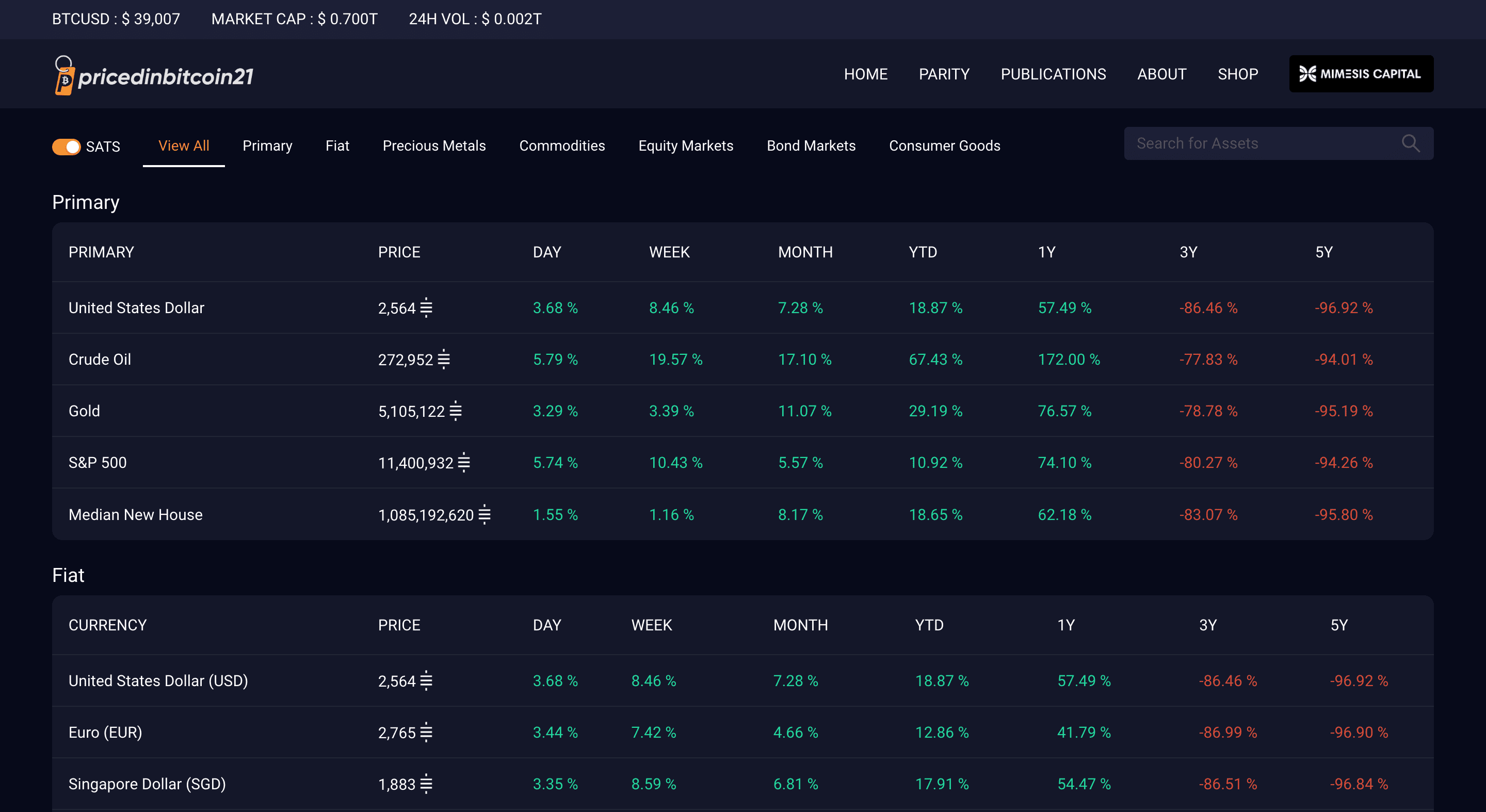 Earlier, it was considered a major challenge to obtain the data in terms of BTC instead of fiat currencies which lack their presence across a number of third-party APIs. In addition to this, pondering upon the fact that third-party APIs are not trustworthy enough, it was required to unleash from the chains of data dependency on these APIs.
This was the major objective to be achieved to maintain functioning even without the need for third-party APIs. Moreover, there is no denying the fact that the data available to be tracked is loaded with over 200 assets, and their data volume, which stands at 10 million data points at present, dates back to 15 years.
PricedInBitcoin constructed a system that possessed the potential to collect data available on a number of third-party APIs in terms of USD, and convert them to BTC and SAT prices and store them for future use to enable the various types of Analytics on that data in future. Adding further to this, the platform stored data for the past 15 years with a daily influx of about 1M data in its system through complex calculation algorithms and scheduling algorithms.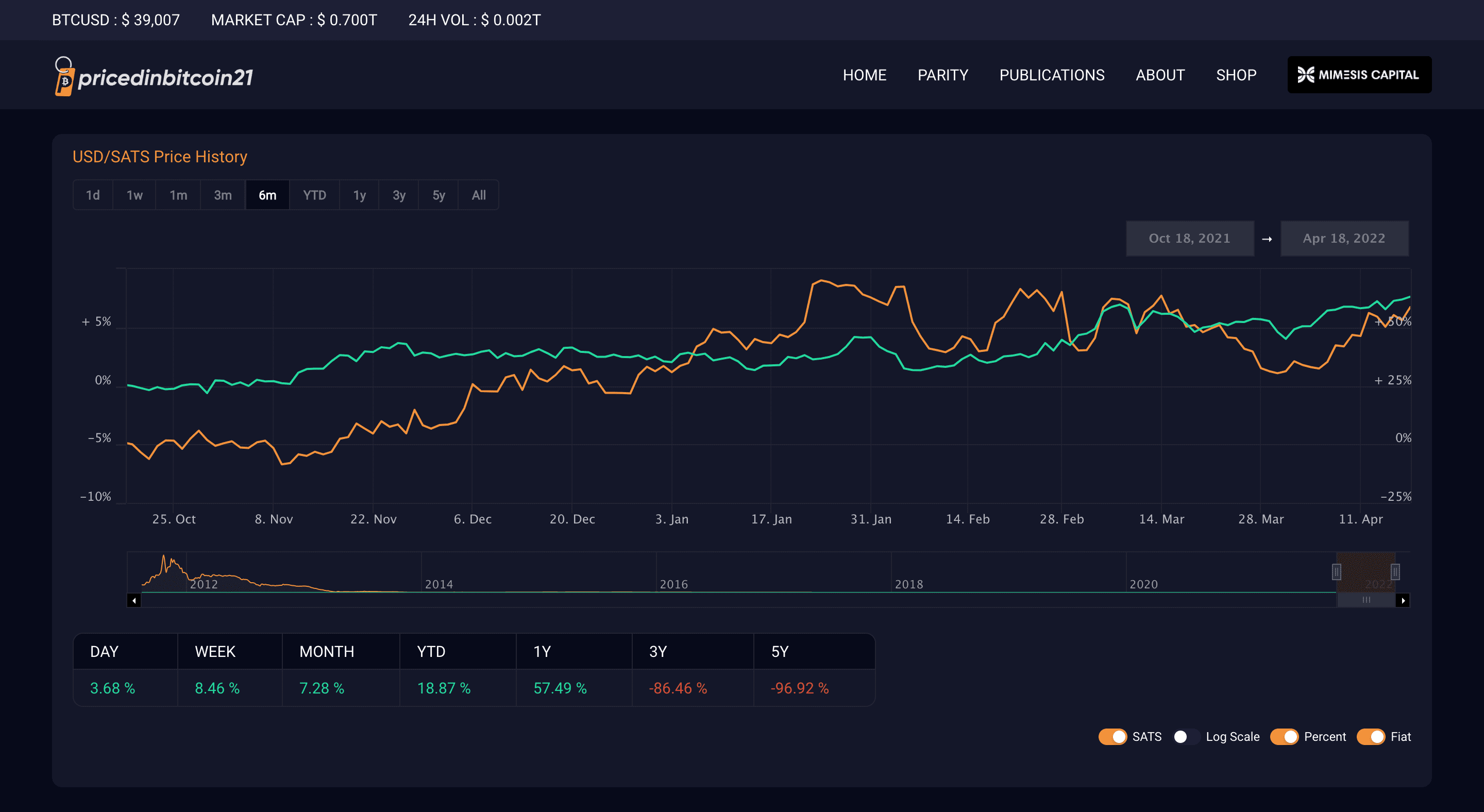 Furthermore, for the proper facilitation of the flexible functioning of the platform along with handling errors and miscalculations in the obtained data, PricedInBitcoin developed a backend panel. It was created for admin users with an intention to allow the management of the price data and blogs.