Professional Fitness | Fitness Hub Management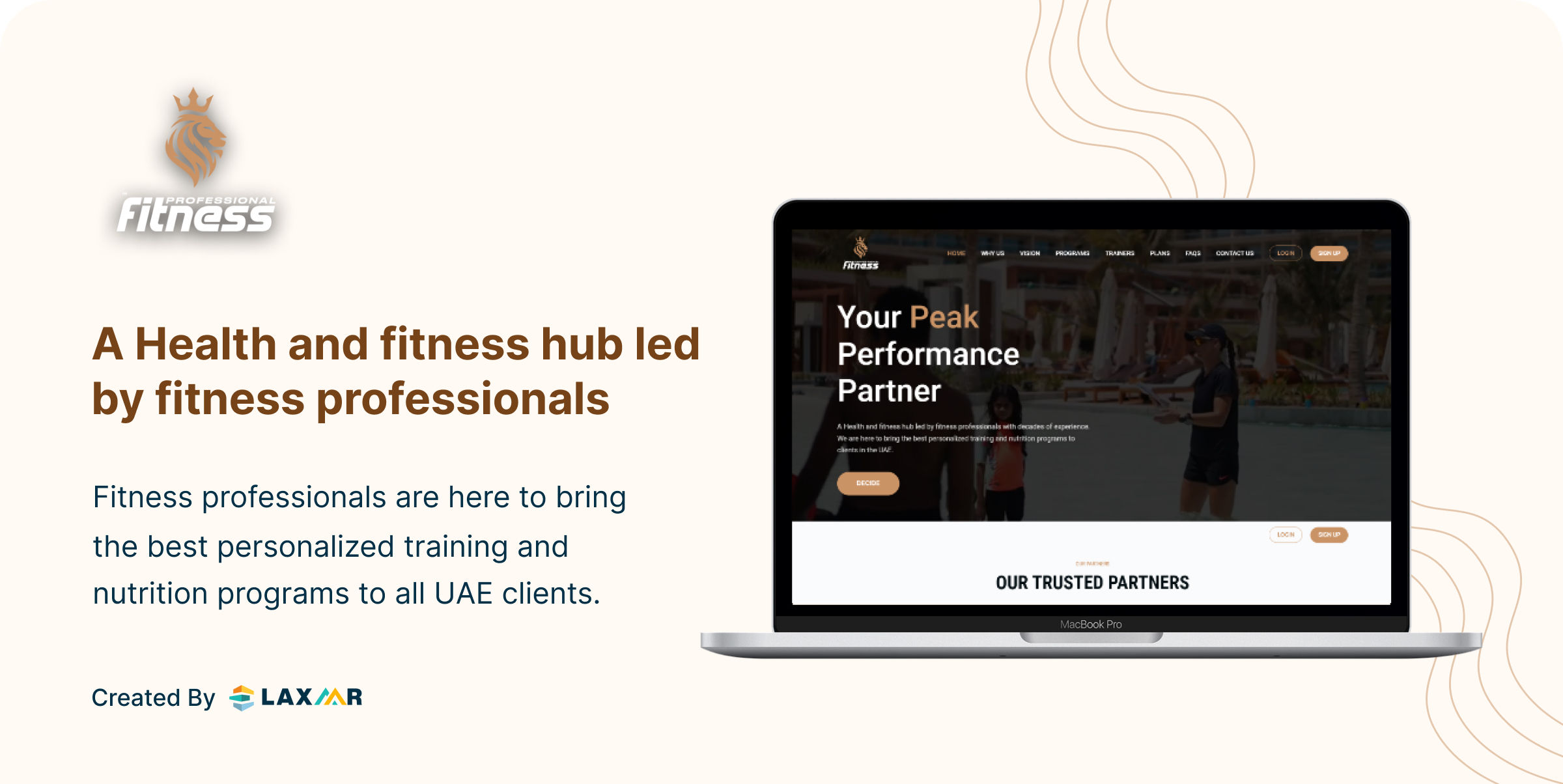 Professional Fitness is dedicated to providing fitness and wellness services in the United Arab Emirates. The analysis will focus on the various features of the website, including its functionality, user experience, and overall effectiveness in meeting the needs of its target audience.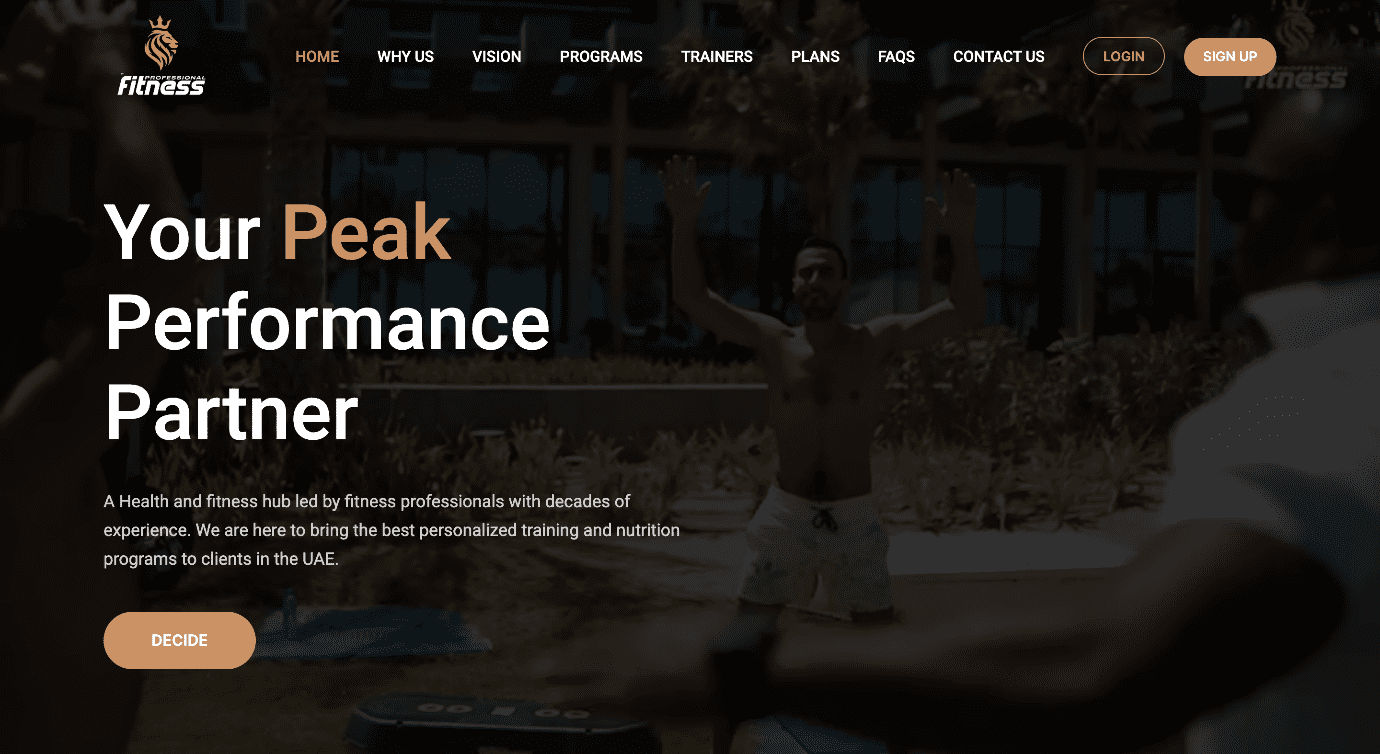 This case study will analyze the key features and user experience of :
User Interface and Navigation: The website's user interface is clean and visually appealing. The navigation is intuitive, with a well-organized menu and clear labeling of different sections. The use of drop-down menus facilitates easy access to relevant information. The website employs responsive design, ensuring that it adapts well to different devices and screen sizes.

Homepage and Branding: The homepage presents a strong brand identity, featuring a professional and engaging design. It effectively communicates the core offerings of Professional Fitness, highlighting fitness programs, personal training, group classes, and wellness services. The use of high-quality images adds visual appeal and encourages visitors to explore further.
Services and Programs: The website provides comprehensive information about the services and programs offered by Professional Fitness. Each service has a dedicated page that provides detailed descriptions, benefits, and pricing. The inclusion of testimonials and success stories adds credibility and encourages potential customers to engage with the services.

Online Booking and Scheduling: ProfessionalFitness.ae offers an online booking and scheduling system, allowing users to conveniently book fitness classes, personal training sessions, and wellness services. The booking process is straightforward, and the availability of real-time updates on class schedules enhances user experience.

Blog and Resources: The website features a blog section that provides valuable articles, tips, and insights related to fitness, nutrition, and overall well-being. The blog content is well-written and regularly updated, demonstrating Professional Fitness's commitment to educating and engaging its audience.
Social Media Integration: The website integrates social media channels, such as Facebook, Instagram, and YouTube, to enhance user engagement and promote community involvement. The inclusion of social media feeds and sharing buttons allows visitors to easily connect with Professional Fitness on various platforms.
Contact and Support: The website offers multiple contact options, including a dedicated contact form, email address, and phone number. The presence of a Frequently Asked Questions (FAQ) section provides answers to common inquiries, improving customer support and reducing potential barriers to engagement.
Mobile Optimization: ProfessionalFitness.ae is optimized for mobile devices, ensuring a seamless browsing experience for users accessing the website on smartphones or tablets. The responsive design and efficient mobile navigation contribute to a positive user experience across different platforms.
Conclusion: The case study has evaluated the features of ProfessionalFitness.ae, highlighting its user-friendly interface, comprehensive service offerings, online booking system, informative blog, and social media integration. The website effectively communicates Professional Fitness's brand identity and aims to provide a seamless experience to its target audience. By offering a range of features that cater to user needs, the website plays a crucial role in promoting the services and engaging with potential customers in the fitness and wellness industry.
Information
Date - Dec 31, 2022
Budget - 30000$
Tags -
Fitness Hub
Wellness Services
Online Booking
AWS
PHP